A Married Couple Are Out Golfing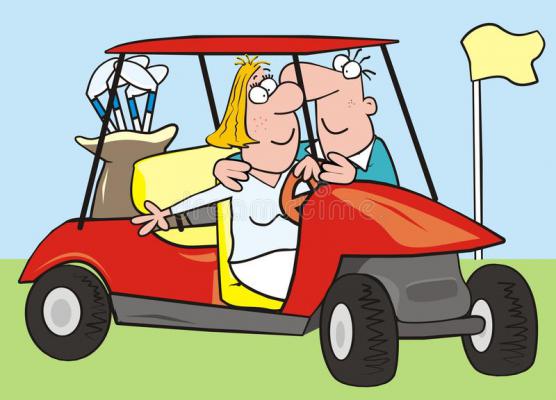 The husband slices his tee shot into the trees. They find the ball resting behind an oak.
The man is about to chip out onto the fairway when his wife, standing a few feet behind, stops him.
"Honey, from here I can see the flagstick. Why not try to reach the green?"
He takes a look, decides to take the shot, and pulls out his 9-iron.
The ball ricochets off the oak hitting his wife directly between the eyes. She is killed instantly.
A year later the man is playing the same hole with his new wife. He hits an identical slice
They find the ball resting in almost the same spot as before.
Just as he's about to chip out onto the fairway his new bride says, "Wait, honey! From here I can see…"
"Oh, hell no!" he spurts
"Last time I tried that shot I got a double-bogey!"