His Girlfriend Insisted They Were Being Spied On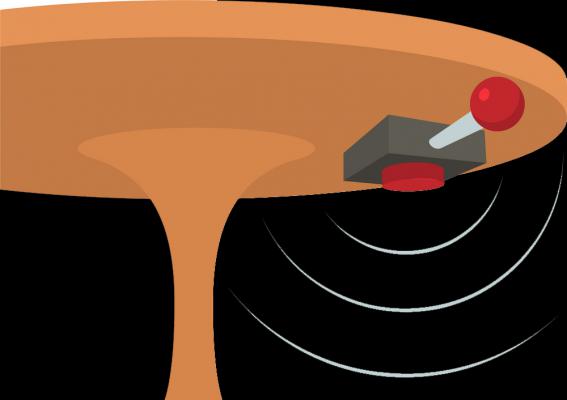 "I don't know why, but I'm afraid that this room might be bugged with listening devices." the girlfriend tells her boyfriend.
"That's crazy, there's nothing to be worried about." the man replies.
The girl insists, so he starts to search the room
He looks in all of the drawers, under the TV, and behind the curtains
When he pulls the rug up, to his utter disbelief, he finds a suspicious looking disc.
"Wow, you might be right!" the man says as he unscrews the disc from the floor.
The next morning, they head to the front desk to check out of their room.
"You guys must've had a good time last night" the clerk says laughing.
Angry and confused, the man asks, "AND HOW WOULD YOU KNOW THAT?! ARE YOU USING LISTENING DEVICES TO TRACK EVERYTHING WE'RE DOING OR SOMETHING?!?!"
The clerk replies,
"Not at all
It's just that the entire chandelier on the floor below your room came down."